Thank you and God for the Gift of Life! Eight years after my transplant, I have found a way to contact the family of the donor for my liver. Over the years, the guidelines for communications between donor families and recipients have changed. At the time of my transplant, contact wasn't allowed for the first 6 months, so I wrote as soon as I could. The letter took me a month to write, trying find the best words to express my thanks. I gave the letter to my transplant center to forward on to my donor's family, and though I hoped for a reply and checked back periodically, it wasn't to be. I sort of accepted that and tried to be at peace with knowing only that my donor was a woman and nothing else about her.
Since my transplant, God has allowed me to live and experience life. I continue to care for my wife who has MS. She lived at home with me for 5 years before moving to a nursing home. I have been active in a monthly transplant support group, helping others see how well a person with a transplant can do. I've also had the joy of seeing my granddaughter start school and grow into a happy, healthy 9 year old who is now both an excellent student and a competitive swimmer.
In 2014 at the age of 69, I participated in the Transplant Games in Houston and won a silver and bronze medal. I hope to go to the Transplant Games in Cleveland this year, since Ohio is my home state.
I often think about my donor and their family. My donor must have been a strong and loving person and I will continue to take care of my donated liver so I can make the most of this second chance. I hope to be able to thank the family in person some day or by phone and learn about their loved one – how they lived and passed away. Since my transplant, I find myself hoping my donor passed peacefully and donation gave their family comfort.
Recently, I have been able to re-start my quest to contact my donor family. I'm overjoyed for the chance to write again and hope maybe enough time has passed that they might be ready to reply. My wife, two adopted children, granddaughter and I all want to thank them for having given me the precious Gift of Life! Years ago, I purchased a pink shirt I save for special occasions. If we ever have the chance to meet, I will wear it on that very special day!
Richard Eaton – Liver Transplant Recipient 2008
Houston, Texas
Team Texas, Transplant Games Participant 2016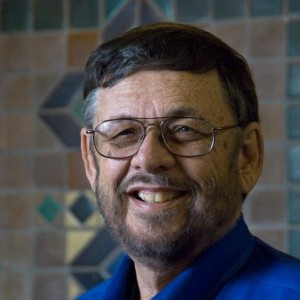 Share the story