A daughter, sister, mother, wife, aunt, and friend. I have the privilege to be all of these thanks to a kidney transplant.
In early 2003, I was about 12 weeks pregnant when some prenatal test results came back showing protein in my urine. A kidney biopsy revealed that I had IgA Nephropathy, a condition in which a build-up of antibodies causes kidney damage.
At the end of May, I had been admitted to the hospital and was put on dialysis, which would continue for the next 14 months. My son, Tate, was born at 24 weeks gestation. He weighed just 1 lb. 5.9 ounces and spent 109 days in the NICU.
By April of the following year, my condition had deteriorated and I was placed on the Transplant Waiting List for a kidney. Hopeful, my mother and siblings were tested as potential living donors. My brother was the perfect match and was willing to "share his spare," so the transplant was set for September 23, 2004 at Baylor All-Saints in Fort Worth.
I could feel the difference immediately after transplant and it's continued to be my second chance at a full life. I am a healthy mom, wife, sister, and friend. I enjoy being outdoors, trail running, helping others, and living life to the fullest. I am blessed more than I deserve to have such a wonderful family, friends, and a transplant team that continue to be supportive of me.
In 2014, I attended my first Transplant Games in Houston. It was such an amazing, heart-felt experience. I had the chance to meet great people in the donor families, living donors, and fellow recipients. I am looking forward to the Cleveland Games.
Live Inspired and please, share your spare!
Melanie Hartman, Living Kidney Transplant Recipient, 2004
Team Texas, Transplant Games Participant 2016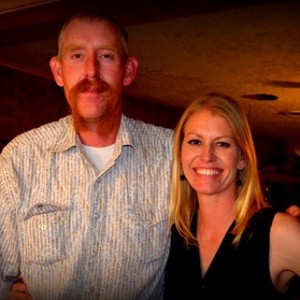 Share the story