My name is Nicole Romine.  I have been a healthy person my entire 26 years of life.  It was as few months after my first child, Aaron, was born in 2014 that I began to notice I wasn't quite myself.  My stomach was upset and I felt queasy.  My eyes and skin looked yellow.
I didn't know then that this was only the beginning of a journey that would utterly change my life.
Over the next few weeks, I went to doctors and specialists and had so many tests run that I lost count.  My health continued to decline and I was admitted to the ER just a few days before Christmas.  The doctor pulled my mom aside to talk with her and I will never forget the look of terror on her face when she came back into the room.  I was in acute liver failure.
That same day, I was transferred to UT Southwestern Medical Center and was put on the transplant waiting list.  By almost midnight, my condition had worsened so much that I was put at the top of the waiting list.  I was going downhill fast and it wouldn't be long before other organs started to fail.
It was 2:30 pm when we got The Call.  A matching liver had been found for me after only 15 hours on the wait list.  God was looking out for me that day.
And, somewhere in Texas, the family of a 50 year old woman were grieving the heartbreaking loss of their loved one who had given me that lifesaving second chance.
I don't remember most of what happened right before the transplant.  I recall asking someone to promise me that I would see my son again.  She looked a lot like my grandmother who had passed away years before.  I recall a few things from the days right after the transplant.  Getting off the ventilator.  Craving ice chips.  People holding my hand.  Seeing my incision for the first time and thinking it looked like a peace sign.
Four days after my transplant, I began walking with a walker.   Three days after that, I could walk a little ways on my own.  And, one week into the New Year, I got to go home and see my son for the first time in weeks.
I am so blessed to be here today.  Every day I wake up and thank God that I'm blessed with another day and for the strength of my family and friends who have been my rock through this. I'm healthier than ever – my labs are stable and I'm counting down to celebrate my First Transplant-iversary.
Not a moment goes by that my heart doesn't hurt for the family of my donor. She is always on my mind and in my heart. I wouldn't be here today to be a mommy to my son if it wasn't for her decision to be an organ donor. She saved me.
I pray daily that her family decide to contact me but I respect their decision. I do things now with a different outlook. I'm excited for the future and try to savor every moment of my life. Because of my organ donor, I'm alive today. Bless her. Bless her family.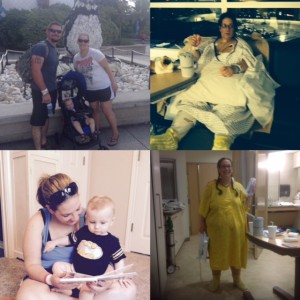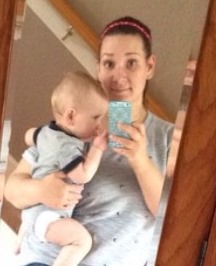 Share the story