In 2011 my dad was diagnosed with end-stage renal disease and started dialysis. He had planned on getting on the transplant list to get a new kidney not knowing he would run into other health complications which would not qualify him as a recipient. You are probably wondering why I'm sharing my story if my dad never qualified for a transplant, right? Well, when my dad decided to start the process to get on the list, I decided that I would want to be tested to be his donor; something I never shared with him because I didn't want to get his hopes up high to only end up not being a match (I wasn't well informed in 2011 and wasn't aware of paired donation). In May 2013 he discontinued dialysis as he had lost all hope of ever having a "normal" life; a few months later he passed away.
For the last couple of years, in the back of my mind, I kept thinking why not just donate to whoever is next in line; if I was willing to live with one kidney back in 2011, what would be different about living with one kidney now?
In January of 2017, I finally decided I wanted to donate. I wanted to help someone. I wanted to give a family hope.
I have a teenage son and had someone ask me "what if your son needs a kidney at some point and you can no longer donate to him" to which I replied, "what if he doesn't and I didn't help someone in need".
On March 13, 2017 (my 44th birthday) I donated anonymously. One of the best things I've done so far. All I know is that the recipient was a patient at the hospital where I was screened. That was the only request I had, that the donation stayed at their hospital with one of their patients.
All the encouragement and support I received from my husband, son, mom, friends, co-workers, the amazing transplant team, people I barely knew was extremely humbling and at times even overwhelming.
One kidney will not change the world but it will change someone's world.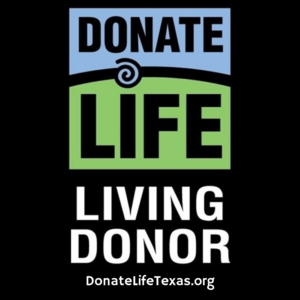 Share the story