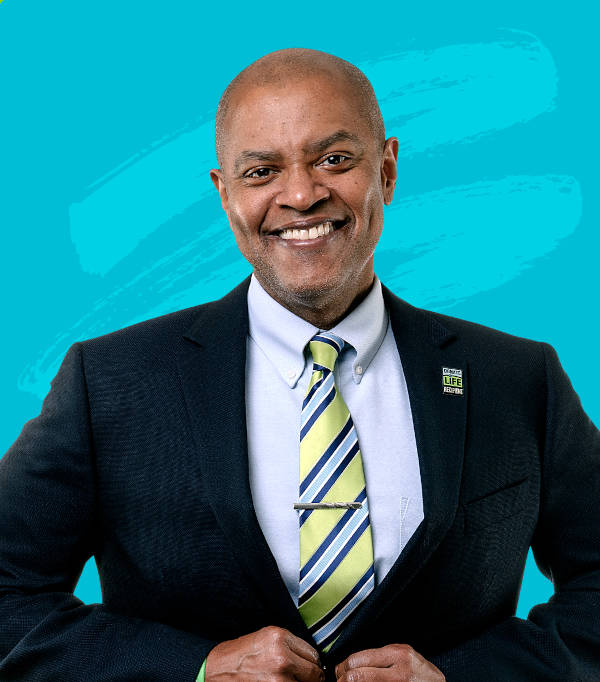 Heart Recipient
I was 28 years old when I walked into the ER of a local hospital with a stomach ache and was told I couldn't leave until I received a heart transplant. As near as they can tell, a bout of bronchitis caused viral cardiomyopathy and started me on my first transplant journey. I needed a second transplant over 20 years later because the blood vessels in my transplanted heart started to harden.
In both cases, I was shocked. One minute you're living life, the next you're trying to wrap your head around your impending mortality. There was a bit of self-pity with the first diagnosis. I was only 28 and had more than a few "why me" moments. With the second, I knew what to expect. I knew what I was up against, and I was more prepared to face it.
I have been very fortunate to have recovered well after each transplant. With my renewed strength, I have been able to chase several of my dreams. I have endured a lot, but it has not made me bitter. I have a beautiful family, a job I love, and great friends that I treasure. In my spare time, I love to work out, write, and watch TV, all wrapped up on the couch.
My family and I have each other today because two people said yes to donation and gave me the gift of life. In gratitude, I've made donation advocacy my life's work. As the public relations manager for United Tissue Resources, a tissue recovery and distribution agency in Austin, Texas, I spend a lot of time finding ways to fight our two biggest enemies: ignorance and apathy.
My message? Don't wait for a miracle cure; people are the cure. Register to be a donor today.
Lemuel volunteers with United Tissue Resources and Texas Organ Sharing Alliance.