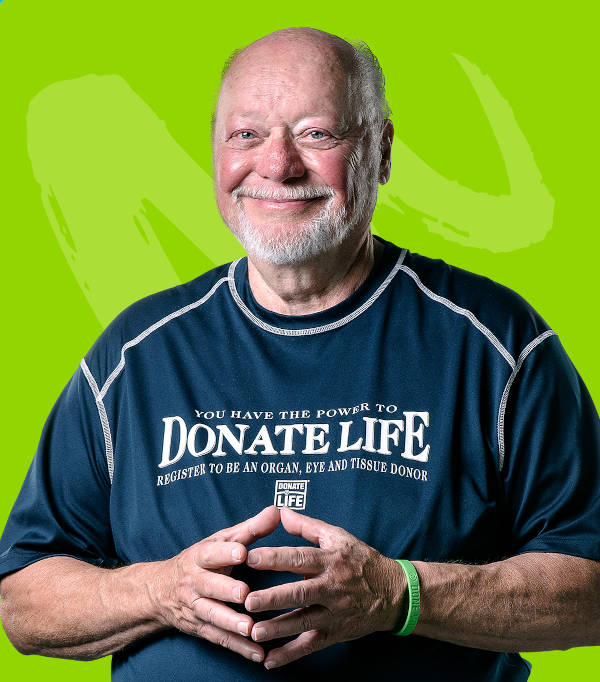 Donor Family Member
My wife, Darlene, was a very caring person, always there to lend a helping hand or share a tasty dish. She drew friends to her like bees to honey. Along with her down-to-earth humor and common sense, Darlene had the greatest laugh, which was described as an infectious giggle. She looked for the good in people and goodness blossomed in her, which was natural since Darlene could grow flowers out of rocks.
Darlene and I both registered to be a donor on our driver's license. As a pacemaker recipient herself, and having worked at Medtronic for 24 years, we understood the value of good health and the potential of medical advancements to save and improve lives.
After her death, Darlene gave the greatest gift of all – a piece of herself to live on in others. She gave the gift of sight to one person through cornea donation, and has helped more than 130 people, ages 5 to 75, across 23 states through the gift of tissue donation. Our entire family is so proud of her gift of donation and how Darlene continues to help people.
In the years since Darlene's death, I've shared her story and my passion for donation with hundreds of people at events and through public speaking. If more people understand donation and how it can help someone, they'll be more likely to register as a donor. If I talk with someone who's on the fence about registering because of their age or health condition, I encourage them to register and let the medical professionals decide later what's able to be donated. You never know what kind of impact is possible.
Don volunteers with Texas Organ Sharing Alliance and South Texas Blood and Tissue.