My name is Katrinia and four years ago, I received the greatest gift in the form of a new liver.I have always been an athlete, even attending college on a softball scholarship to The University of Louisiana in Monroe. A few years later, when I was teaching Junior High in Deer Park, I went for a yearly check-up and to the dermatologist. I soon found out I had Autoimmune Hepatitis, a diagnosis I had never even heard of before. They did a biopsy to find my liver already in Stage 4 Cirrhosis. I honestly could not believe the results. I started taking medication for the autoimmune aspect of my illness, and a few years later, my cirrhosis had advanced to liver cancer. The phone call with my cancer diagnosis will always be the worst phone call I ever received, making me weak in the knees. A couple of weeks later, I was having all kinds of test done with my 10 month old son by my side. I stayed on the transplant list for six months, while receiving treatments for my cancer. I continued to work full-time and one Tuesday evening in February, while making lunches for the next work and school day, I received the BEST call I had ever received. They had a liver for me! I am B+ blood type, which is rare, so I decided that B+ would also be my attitude through this whole journey. I remember waking up from surgery and immediately feeling better. The staff at St. Luke\'s Hospital could not have been more wonderful! They even let my one year-old son stay on my stretcher with me until the final moment I had to go into the Operating Room.
Receiving a transplant has so many mixed emotions involved. I literally was ecstatic at my second chance, but the entire time, I knew another family was experiencing a great loss. I only know that my donor was a young male. I have written letters and sent pictures, but have not yet heard back from his family. My number one wish is to meet this selfless family and thank them personally. I think of them every single day that I am able to spend with my family, especially my young son, Thomas. I get emotional, even typing this story. I don\'t know how you thank someone for something so valuable and wonderful. My son would not have a mother if it were not for my donor.
I am still very active, I go to Cross-fit at least four times a week for the last two years, I coach my son in soccer and t-ball, and in July 2014, I participated in the Transplant Games in Houston for the first time. I cannot say enough wonderful things about this event. I loved meeting all the donor families, to be able to thank them and show them how full of life the recipients are! It turned out to be such an emotional journey and I made friends from all over the country that I am looking forward to seeing again this year at the 2016 Transplant Games in Cleveland, OH.
I want the world to know that I am living life to the fullest! Once a person receives a transplant, they are like anyone else, minus a few precautions being immuno-compromised. I am now a Registered Nurse, taking care of pediatric patients. My experience really put a desire in my heart to care for others and treat them in a loving manner. I honestly wake up each day with a grateful heart and share my story with anyone that will listen to encourage others to become organ donors. It truly is the greatest gift you can give someone. Please consider becoming an organ donor, you not only change one person\'s life, but the life of her family and friends.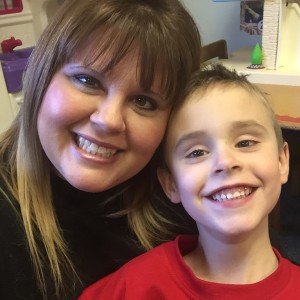 Comparta la historia