In December 2015, my husband started dialysis treatments three times a week and received the news that he would need a kidney transplant. Our only son, Vincent, immediately wanted to be tested to see if he could be a living donor for his father.  Since my husband and I live in Dallas and our son lives in California, the testing took a long time, but we found out in November 2016 that he was indeed a match!
Now as we begin the New Year, we are also preparing for the donation and transplant which are scheduled for January 13, 2017.  As a family, we are hoping this will give my husband a second chance at life, without the long hours on dialysis and the worry of worsening kidney failure.
Our experience has shown our whole family how important it is to become a living donor, and what a transplant truly means to a recipient.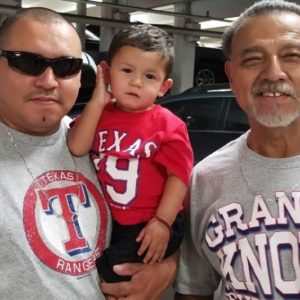 Share the story