Thank you for your interest in saving lives!
Becoming a registered donor means you agree to donate your organs, eyes and tissues to others after death. Registering puts the decision to donate in your hands since the consent you record here cannot be overturned by others.  It also means that your family and loved ones will not have to decide for you, wondering what you "would have wanted," should something sudden and tragic occur.
If you have any questions about the donation or transplantation process, please use the Ask a Question feature to find answers.  And, once you are registered, you can log in at MyDLT to update, change and even remove your registry record at any time.
There are several ways to join the Donate Life Texas Donor Registry:
It takes less than 60 seconds!  Get started by clicking on the registration form link above, entering your information on each page and clicking the "Save" button to proceed to the next page. At the end, review your information and acknowledge the electronic signature.
Once you click the "Complete Registration" button at the end, you will be a registered donor.
OR, download, complete and mail or fax a paper application

Click on one of the options below to get a paper registration form which can be submitted by snail-mail or fax using the information on the form.
Registration form in English (PDF) | Registration form in Spanish (PDF)
Thanks to the support of our friends with the Texas DPS, joining the registry is easy and convenient when you apply for or renew your driver license or ID card.  During the process, you will be asked the question "Would you like to join the organ donor registry?"
Whether you're already registered or not, saying "Yes," will automatically add or update your registration with Donate Life Texas. Plus, your card will be printed with a Hero's Heart symbol as a great reminder of your choice to save lives.
OR, say "Yes" through the Department of Motor Vehicle (DMV) vehicle registration process
Learn more about the Hero's Heart here.
When applying for or renewing your Texas vehicle registration, you will also find donor registry information and a link to our online registration form.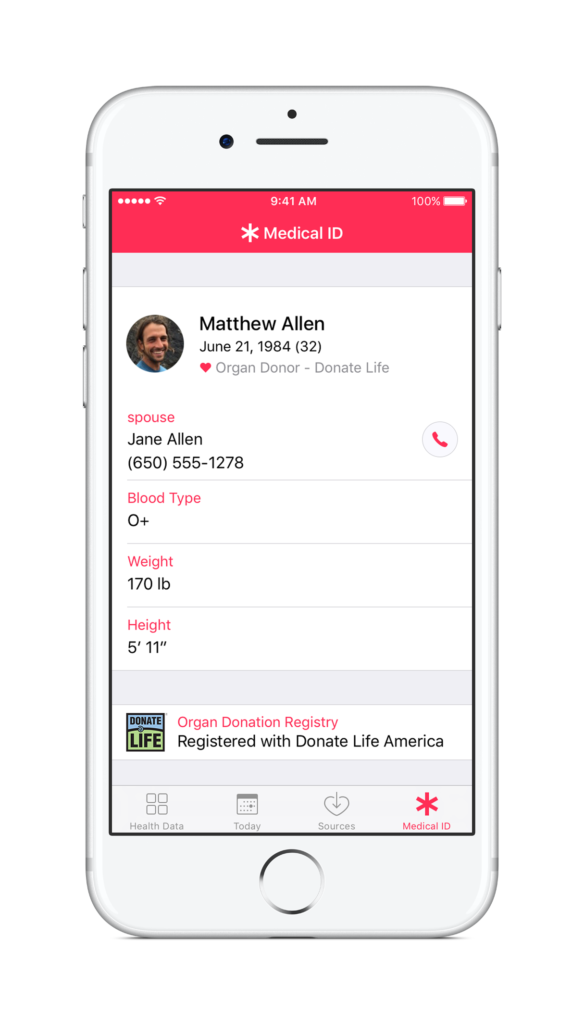 OR, use the MedID tab in the iPhone Health App (iOS 10 or later)
Whichever method you use to join the Donate Life Texas registry, you don't need to worry about duplication.  Should you register more than once, the system will combine duplicate records based on your driver license number or other personal identifying information. The most recent record will reflect your registration status.
Again, thank you for registering!