Seton Heart Specialty Care and Transplant invites you to become a lifesaver!
By joining the Donate Life Texas donor registry, you give hope to thousands of people.
Registering to become an organ, eye and tissue donor records your decision to be a donor. Your generosity can save as many as eight
lives through organ donation and bring sight and healing to another 75 people or more through cornea & tissue donation.
It takes only moments, yet means a second chance of a lifetime.
Show Me Your Heart!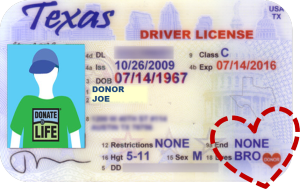 Spread the word
https://donatelifetexas.org/showmeyourheart/